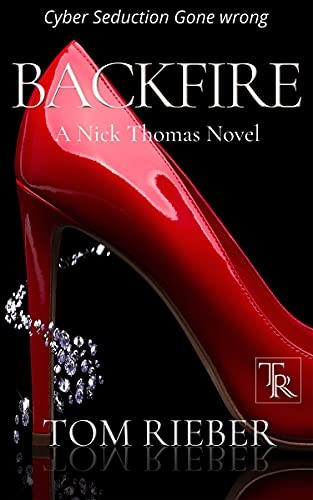 What would happen if you unlocked the door to your fantasies? Would it be all you had imagined? Or would they bring your world crashing down?
Paul Allen was an all-around good guy. He was retired, living the good life—a beautiful new bride, a nice house near the beach on a golf course and just about everything a man could ask for. He was also a recovering alcoholic who had rebuilt his life from a very dark place.
Then one rainy night, his life came crashing down when his dear wife, Susan, was hit broadside by a carload of drunken teenagers, leaving her paralyzed from the waist down. Life for both of them changed forever.
Buy "Backfire" (Paperback)
Buy "Backfire" (Kindle)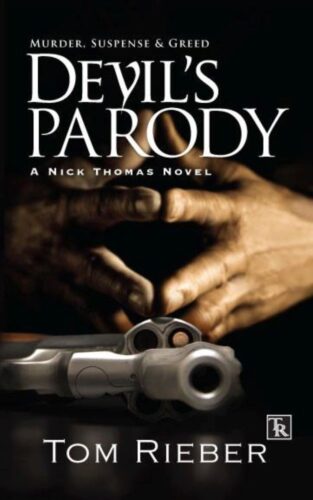 Lured by a FIVE-MILLION dollar prize, six gamblers from all walks of life are trapped by their own greed and find themselves playing against each other for their lives in a deadly game of chance. People began to disappear as a maniacal sociopath plays his own twisted game.
Buy "Devil's Parody" (Paperback)
Buy "Devil's Parody" (Kindle)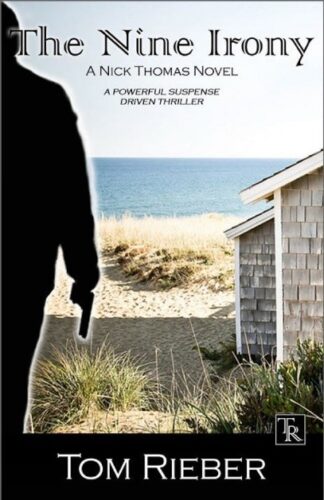 BEACH READ OF THE YEAR!! My name is Nick Thomas. I'm a moderately successful mystery writer and recovering alcoholic who lives in a small cottage by the bay. I wear shorts most of the time and jeans when required. I drive a temperamental old MGB, listen to the blissful rock of the 70's, and consider myself an extremely lucky and grateful man. That was until my world came crashing down. Through noble intentions and errant judgement, I find myself in some very precarious situations. This time my life hung in the balance…
Most people would call it bad luck—some would call it fate, while the adjusted few would simply call it life. This was about money—a lot of money and I became the victim of the perfect frame. I found myself clawing my way out of a carefully constructed web of murder, deceit and greed.
Buy "The Nine Irony" (Paperback)
Buy "The Nine Irony" (Kindle)