Yes, they are all calling me crazy. But here it is.  I am now offering my new Nick Thomas Novel, Devil's Parody, for the insanely low holiday price of only .99 cents. That's right for a limited time only I am selling the Kindle and Nook version for the low price of only .99 cents. You can experience the thrill ride of the year for under a buck. So now grab your
Kindle or Nook

and get started.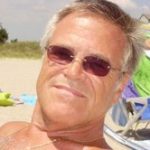 Please stop by and share the experience  at Nick Thomas Mysteries
Merry Christmas and Happy New Year!
Tom Rieber, Author/Publisher